Do you wish you could play all your favourite Xbox games on your PC? Well, that is also a possibility these days. You can easily download Xbox 360 emulator for PC, and we have that covered for you. All you need is to learn all the requirements and all the things you need to do. After that, you can play all your Xbox games with just a few drag and clicks.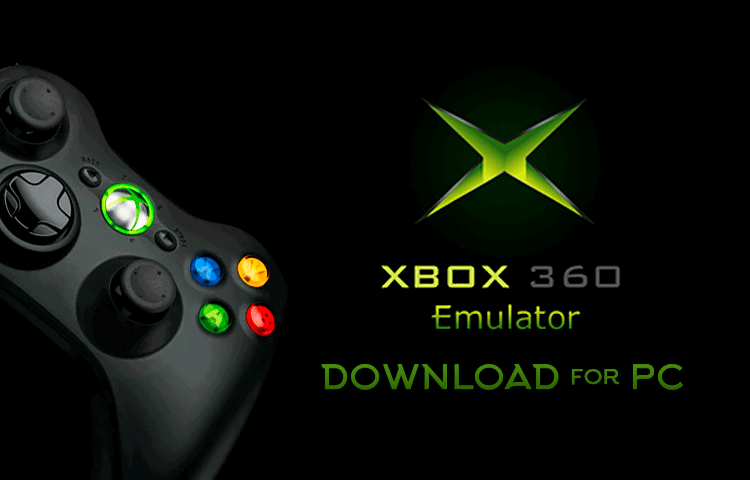 Xbox 360 Emulator
There has been a lot of Xbox 360 emulator in the past years. But unfortunately, all of them seemed to be not working as expected. Some suffer from performance issues, and some struggle with reading the majority of ISO/Discs files from Xbox CDs.
There are even more issues if we are to list them one by one. This is due to the drivers and hardware incompatibilities that Windows PC and Xbox machines have. But there is one Xbox 360 emulator for PC that stands out and gives promising stability. That emulator is called Xenia. With its developers that seemed never to lose faith in improving the emulator, there is a good chance that they could actually pull this off sooner or later.
What Are Emulators?
Emulators are software that runs apps or games on a computer system from another computer system. If you are familiar with BlueStacks Emulator, it is an Android OS emulator that lets an Android app or game run on a Windows machine. There is also a BlueStacks for Ubuntu Linux if that is your thing.
Given that you are here for the Xbox 360 emulator for PC, then that is what you will get. Here is how you can download and use Xbox 360 emulator for PC.
Download Xbox 360 Emulator
| | |
| --- | --- |
| Name | Xenia Master Emulator Build 20 Apr 2019 |
| Size | 12.15 MB |
| Requirement | Windows 8/8.1/10 |
| Author | Ben Vanik & Justin Moore |
How to download and Install Xbox 360 emulator for PC
We have researched for this Xbox 360 emulator for PC. And Xenia is the one that gives more positive results than the others. Plus, it can run more Xbox 360 games compared to other competitions as well. Here is a simple step-by-step guide on how you can use this emulator.
On your Windows PC, open your web browser.
Download the Xenia compressed file as it contains all the needed data to run as Xbox 360 emulator for PC. Or you can use the download button above to get it directly from our server.
For faster download speed, you must have IDM installed on your PC. IDM is one of the trusted download managers that can boost your download speed up to five times.
After the download finishes, you can easily extract the ZIP file to your local drive because Windows 8.1 and 10 have a native ZIP handler. Or you can use WinRar if you are not familiar with Windows native ZIP file explorer.
Now, open your library of saved Xbox games and put it side by side with the Xenia folder.
Choose a game and drag it onto the Xenia.exe file.
As soon as the game touches the Xenia.exe file, the games will instantly run.
That's it. You now have a working Xbox 360 emulator for your PC.
Xenia System Requirements
Windows 8.1 or 10 only
An OpenGL 4.5 compatible GPU (NVidia GPU recommended)
64-bit Intel Sandy Bridge, Ivy, Haswell, or Skylake
A keyboard or an XInput-compatible controller
Your library of saved Xbox games.
If your system does not meet the system requirement, please refrain from continuing with the instruction. We do not want to waste your time if that is the case.
Reminder:
The Xenia, also known as Xbox 360 emulator for PC, is still under development, but it has been tested to run many game titles. That includes Devil May Cry, GTA 4, Gears of Wars, Midnight Club L.A., and many more.
If your game is not yet supported, you may request on the Xenia forum on their website, and someone from there might help you out. Or you can wait a little more until it is finally supported onto the emulator.
Conclusion
The advent of Xbox emulators has empowered game lovers, as they can now emulate the gaming console on their personal computers. We want good graphics card and less incidences of lags when it comes to buying console games. .
Xenia – Xbox 360 Emulator is considerably the best Xbox 360 emulator and a top-rated emulator that is free and easy to operate. I recommend you try this emulator for your games. Even though there are multiple options for emulators available for download, not all emulators are safe or reliable.
It also offers an excellent gaming experience , with the akin reflection of what is obtainable on the Xbox 360 game console. game lovers can play high-powered Xbox games or video games now. It is one of the best emulators among game lovers.
With a click of a mouse, you can access hundreds of games and different kinds of games just like on the real deal.
Also, please let us know in the comment section what game title you tried that runs effectively on the Xenia emulator. This is to help out other users who want to know if their favourite game is already supported and can run properly with Xenia.
For other questions about open-source program, built-in program, third-party program, 32-bit PC versions, mid-level Windows versions, awake tool, official emulator, and queries, let us know in the comment section, technical experience and we will answer them or one of the readers would. You may also share this article with other people that want their Xbox 360 games to be playable on Windows PC!