HBO NOW for PC. In this article, you will learn how to access HBO NOW on your Windows PC. Streaming movies and videos on a computer are common nowadays with the advancement of the Internet. As a matter of fact, there are numerous video streaming applications and sites which gives a wide array of films to choose from. However, most of them contain ads, and sometimes malware, which can affect the performance of your computer.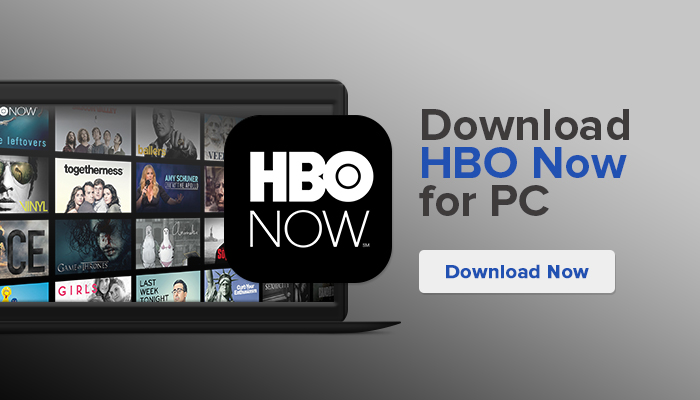 In addition to that, some sites charge an overpriced subscription for the function they offer. Fortunately, there is HBO NOW for PC that can be downloaded on Windows system. Scroll down for more information about the application as well as the detailed guide for installation.
HBO NOW is an online streaming service which allows users to gain instant access to all HBO shows without the TV package. This contains an impressive catalog of popular series or movies such as Game of Thrones, Barry, and Westworld.
Furthermore, it comes with news, smart talk shows, comedy specials and the special events everyone is talking about. The app was first unveiled on Apple TV and iOS devices but later on, was made accessible on a website. At the moment, it is only available on U.S. territories due to copyright restrictions. Thus, those who reside outside the U.S. won't be able to access the site, unless by using a VPN. Without further ado, here's how to download and install HBO NOW.
On this page, you'll learn about the following:
Download and Install HBO NOW for PC
Step 1. Go to Microsoft Store and search for HBO NOW.
Step 2. Click "Get" and it will let you sign in to your Microsoft Account. After signing in, Microsoft will send you a code to verify your account. Just enter the verification code you have received.
Step 3. Click the Install button and wait for it to be installed completely.
Congrats! You now have access to hundreds of movies and TV shows to stream online. Note: HBO NOW only works in Windows 10 or higher (64-bit) and can only be accessed with an internet connection. You have to pay for a continuous subscription, but you can watch for free for the first month. HBO NOW (on TV) is only accessible in the U.S. and certain U.S. territories.
Features of HBO NOW
HBO Now has an impressive collection of TV shows and movies. It comes with a high price and not allow the subscribers to view the contents offline. however, this program has great features that movie fans will surely enjoy.
HBO NOW has extensive on-demand quality movies and TV shows. It also comes with on-demand streaming service featuring original and own shows.
The library of HBO NOW contains the most favorite TV series such as Game of Thrones, Deadwood, and Sex in the City.
HBO NOW includes all popular and recent movies.
Maximum rating allowed can be set for both movies and TV shows. You can lock these preferences using a four-digit PIN.
HBO NOW is available on mobile platforms like Android and iOS.
Conclusion
HBO NOW is an online streaming platform to watch your favorite movies and TV shows. You can have it on your Windows PC by getting it from the official Microsoft Store.